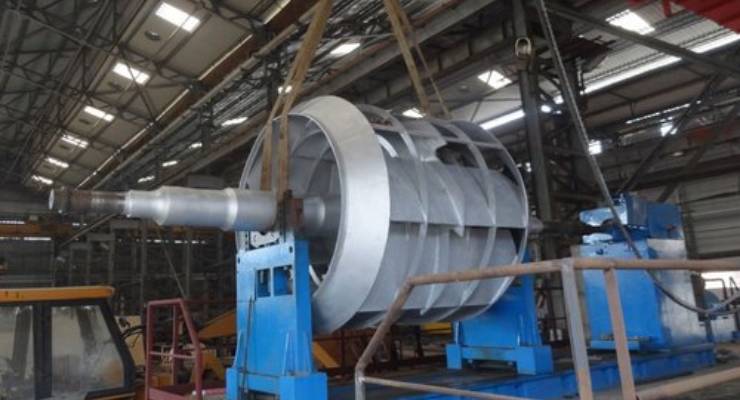 Static Balancing / Dynamic Balancing
We would like to introduce our Company in dynamic balancing providing exclusive services like on site dynamic balancing, vibration analysis, condition monitoring etc. we do undertake On site dynamic balancing job for all types of Fans and Blowers, ID, FD, SA Fans at your site in assembled condition which saves production loss, the loss of manpower and loss due to breakdown of machinery.
We are well versed in providing professional Impeller Balancing services. Our offered services are rendered by highly trained engineers and perfect execution in compliance to industrial standards and practices.
Dynamic balancing of any type of rotating parts or assemblies at your site, right from small Fans to high efficiency 60 rpm up to 3000 rpm.
There are two balancing techniques - static balancing and dynamic balancing. Balancing services provides a balance correction on the components' materials as any imbalanced rotational parts can result in excess wear and tear along with structural cracks that could massively affect long-run costs.
A well-balanced turbomachine extends the bearing life and improves overall usage, quality, and accuracy of the machinery, which can be achieved through balancing services.
Imbalance causes higher vibration and noise levels which can be greatly reduced once a unit is balanced.
Air Pollution Control Systems, Industrial Fans, Industrial Blowers, Air Pollution Control Device, Combustion Blower, Boiler Fan, Scrubbing System, Wet Scrubber, Centrifugal Fan with Guide Vane, Impeller For Limit Load, Centrifugal Fan, Dust Collecting Equipment, Dust Collection System with Plus jet Bag Filter, Unit Dust Collector, Dust Collection System